| | |
| --- | --- |
| HOME > Single-plate HINO-PILE | |
Single-plate HINO-PILE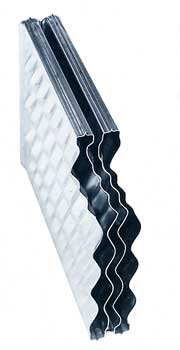 Heat conductive element made of a metal plate which is machine pressed to a waveform in both directions.A pair of elements are installed symmetrical on the heat transmission and heat collection sides.Edges of the elements are sealed by welding and supported on the expansions and external cabinet.It is a cross counter flow structure without direct intervention on both flows.
Features
Profile figure shows that ridges and bottoms of the plates contact each other to form a lozenge-shaped flow path, which will be pressure endurable, even if a considerable pressure difference between the two sides exists.
Section
Single plate heat exchanger is made from pairs of plates pressed into waveforms in both directions.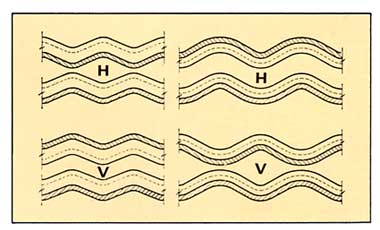 Intrduction to Heat Exchanger
The HINO-PILE heat exchanger is not only designed compact, but also it has unexceptionally high heat exchanging efficiency on the heat transmission surface.
Because the heat transmission fluid and heat collection fluid become turbulent on the heat transmission surface, it has very good heat exchanging efficiency.
The HINO-PILE heat exchanger is an unprecedented plate heat exchanger usable in every fields of applications. ¡£
1.Functions applicable for a wide range of applications

The HINO-PILE heat exchanger can be used in every kinds of heat exchanging in such as gas-to-gas, gas-to-fluid, fluid-to-fluid heating or cooling applications, as well as condensation and evaporation. Not only this heat exchanger is used in industrial machinery, but it is also used in every fields of industries such as industrial mechanical mining, construction, electric power, automotive, chemical, foodstuff, and so on.

2 Exceptionally high performance

Because the flow passage jitters within a narrow or lozenge space, the flow becomes turbulent(volute) so that it causes an exciting motion each other on the flows nearby the front and rear surfaces of the element. Thus, it makes both flows more excited to have exceptionally high heat exchanging rate

3 Compact design

Columns of continuously and closely laid S-tube are heaped on top of each other. This structure enables provide more heat transmission area within the same dimensions, several times larger than the conventional multi-tube structure which maintains equal spaces. In addition, larger heat transmitivity enables to reduce the heat exchanging area and helps to design a compact structure of the heat exchanger ¡£

4 Lower flow resistance

Since a high heat conductivity is obtained, it allows reduction in the total length of flowing distance. Besides, pitch of elements can be decided freely according to the given pressure loss. ( Either the pressing process or the assembly process).

5 Superior pressure withstanding

Any pressure can be handled according to the design for the external cabinet, in alternate combination of ridges of the element.

6 Easy maintenance

Cleaning of the large sized element Type WG (mainly for gas application) can be done by using the brush. The smaller size element Type WUS (mainly used for liquid application) can get rid of complete scale when washed by a chemicals.

7 High reliability under a high temperature

Since the heat resisting steel is used for the material and assembly is made by welding, it can be used for the heat exchanger for a hot air generator(550¡æ). In addition, it will endure for a large thermal expansion difference, because the element is of a waveform plate.
| Plate Heat Exchanger | Tube Heat Exchanger | Shell-and-tube Heat Exchanger
| Glass-tube Heat Exchanger | Finned-tube Heat Exchanger | Bare-tube Heat Exchange
| Dust Removing Device | Hot Air Generator | Radiation Heat Exchanger
| Classified List | Application Scope|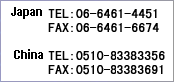 Contact Information