Radiation Heat Exchanger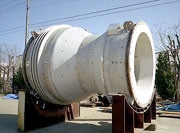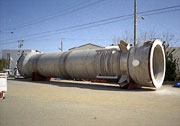 Summary
Applicable to heat recovery at high temperatures under dusty conditions .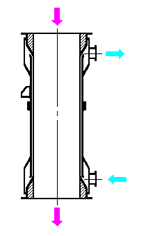 Maximum operation temperature: 1300℃ at the exhaust outlet.
Features
The hot and exothermic gas containing CO2·H2O can generate infrared radiation transmitting heat energy to heat exchange surface. Speed of hot-gas flow is not required extremely quick so that pressure loss is small avoiding blockage from dust.
Application
Disposal equipments of industrial refuse/ sludge
Sewage/ sludge disposal equipments
Heat exchanger of industrial furnace
Waste incineration equipments
Incinerator of industrial refuse

| Plate Heat Exchanger | Tube Heat Exchanger | Shell-and-tube Heat Exchanger
| Glass-tube Heat Exchanger | Finned-tube Heat Exchanger | Bare-tube Heat Exchange
| Dust Removing Device | Hot Air Generator | Radiation Heat Exchanger
| Classified List | Application Scope |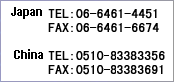 联系方法